Stratus was a club on the North side of Brisbane at the Homestead Hotel in Zillmere, where the Zillmere Hotel is today.
"Stratus the Ultimate Atmosphere"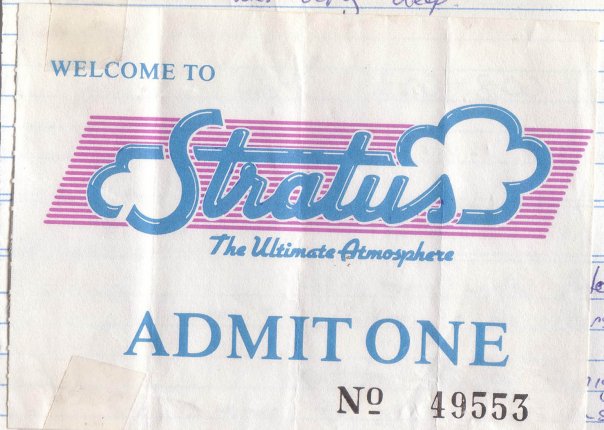 1986 Stratus ticket via Mark
There's a Stratus Facebook group where people share memories of the club.
Stratus opened in 1985. I used to attend from 1986/7-'88.
Leonie posted: "I think we even attended the opening night in 1985?! Man it was packed with probably 5000+ people that night. We used to go Wed/Fri/Sat nights from '85-88 then we started to frequent the Valley clubs instead cause poor ol' Stratus sadly became a ghost town."
The DJs were, Edwin, Zac, Troy and Graham. The bouncers were Carl, Kevin and Chris.
Stratus used to hold themed parties, including Mad Hatters Party, a Pyjama party in 1987, a Beach night, and the infamous Hookers & Deviants Ball. There was a hot dog van in the carpark which would become quite busy once the club had closed.